It's that time of month where Library Luv's and mine monthly book tag!
Click here to see the original post, here!
If you are have NEVER heard of our book tag, it is simply a book tag we have each month. But it isn't an ordinary tag, because each month is a different theme!
A new theme, new questions, and more books!
So welcome to the 2016, LL & A's Monthly Book Tag!
If you do, do this tag all we ask is that you notify us! either from Library Luv's twitter or My twitter!
The other option is in the comments leaving a link to wherever you may have posted your answers to the tag!
Everyone is welcome to join! Don't be shy!
NEW YEAR, NEW BOOKS!
○My Tag○
1- What is one book that you want to read but doesn't come out for a while?
for a while . . . ? hmmmm,
I'd say, maybe . . . The Crown by Kiera Cass? I have been in love with the series and as the last book wasn't as AMAZING as the first three I have high expecations for the last book. And hoping it reaches my expectations!
There are so many though, so many wonderful books coming out in 2016 and I probably won't read them all :( but I will try!
2- Which book that has been on your TBR for a year or more?
This book has actually been on my TBR for about . . . two years? and I still have yet to read it!
BAD GIRLS DON'T DIE by Katie Alender
the reason why I want to read it is, the main character is Named Alexis and her sister is Kacey. My step-sister's name is Kiersten and she actually found the book with me when we were browsing Amazon a long time ago. But yes, I want to read it because It does look interesting but my name is the main character *puts shades on*
3- What genre do you want to start reading more of?
I already read almost all genre's but the MAIN genre I want to read more of is Contemporary/ contemporary fantasy. I need to have my fantast ;P but After reading To All The Boys I've Loved Before I have been in this Contemporary faze and I'm loving it!
So, Contemporaries. And maybe, more New Adult novels also? I'm still thinking about that thought :D
4- If you could interview one author this year, who would you want it to be?
Well, at the moment I am doing my event here on my blog "New Year, New Books, Author Interviews" and I have interviewed amazing authors already! and for most, I've read their books and I talk to most regularly on twitter!
But if I could interview one author it would have to be the one who started it all CHANDA HAHN!
I have all of her books (literally! except one but I'm ordering it soon and I've already read it) and I plan to read every book she writes because I love her series Unenchanted and the other fantasy series The Iron Butterfly.
So, I would want to interview Chanda Hahn.
5- Which sequel that releases this year are you looking forward to the most?
Sequel sequel sequel . . . I would have to say A Court Of Mist and Fiery because Tamlin and Feyre were just perfection. I can't wait to see what happens!
6- Who are two debut authors' that you can't wait to start reading books from?
Kim savage, I really want to read her book, After the Woods!
The cover is gorgeous, the description! the book! I need it! I want it! I NEEED it!
Esther Dalseno published her Debut novel back in October of 2015 and I loved her book, so a book I'm REALLY looking forward to reading is her novel "Gabriel and the Swallows" that is being published by ofTomes.
I should just be ofTomes salesmen for how much I bring them up XD I'm just excited for all the books Oftomes is coming out with! I've read a few and working on one right now. But anyways,
Gabriel and the Swallows and After the Woods! Can't wait <3 <3
7- If you were allowed one ARC this year, what book would you choose?
One ARC! *sweats nervously* I'm not ready! I'm not prepared!
*deep breath* okay, I got this . . .
I would choose . . . Anita Grace Howard's book that is coming out in while, Roseblood.
OR
Michael weekly's series, Mystical book 2-the rest of the series. hehe
if you put them in a box-set we can count it as one book . . . shhhh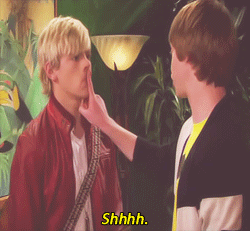 8- What was your favorite gift you received over the holidays?
I personally liked everything I got. I got books, Harry Potter stuff, Chocolate, Clothes . . . but my favorite is a wand . . .
yes a wand.
Since I am ravenclaw my mum got me a ravenclaw uniform thingy and Luna Lovegoods wand. (since she's ravenclaw, also)
But yes, a wand.
9- What is your favorite character from a book you've recently read and why are they your favorite?
I am on page 300 right now, and it was kind of at that high-suspense moment! but I will be finishing it today . . . Aldrik and Vhalla <3 <3 <3 <3
Need Earth's End . . .
and so so so so so so sad!
10- What was your FIRST read of 2016?
haha, that rhymes, Shadows Madow . . . the things that amuse me XD
anyways, the first book in the Elementals series! I am not sure if the book is out yet, if it is I highly recommend you read it . . . because Blake.
That is all I'll say.
Blake.
Hope you enjoyed the tag!