What have you all bought/read this month?
I have actually don't know how many books I've gotten for February . . . I have to go do my check now.
since your reading this I technically never left.
oh wow, I only got three this month! well . . . all my birthday money is gone. so, that could be why :/
anyways, below are the lists of books I either purchased or received!
Books I purchased/received in February:
♥
Glass Sword by Victoria Aveyard (arc)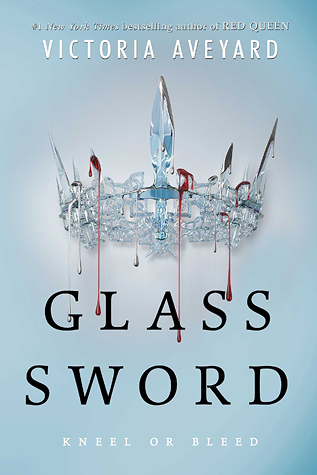 Synopsis- Mare Barrow's blood is red—the color of common folk—but her Silver ability, the power to control lightning, has turned her into a weapon that the royal court tries to control.
The crown calls her an impossibility, a fake, but as she makes her escape from Maven, the prince—the friend—who betrayed her, Mare uncovers something startling: she is not the only one of her kind.
Pursued by Maven, now a vindictive king, Mare sets out to find and recruit other Red-and-Silver fighters to join in the struggle against her oppressors.
But Mare finds herself on a deadly path, at risk of becoming exactly the kind of monster she is trying to defeat.
Will she shatter under the weight of the lives that are the cost of rebellion? Or have treachery and betrayal hardened her forever?
more details about the book
Format: Physical
♥ P.S. I still love you by Jenny Han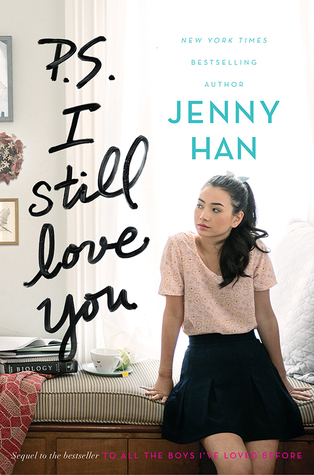 Bought from amazon.com
Synopsis-
Lara Jean didn't expect to really fall for Peter.
She and Peter were just pretending. Except suddenly they weren't. Now Lara Jean is more confused than ever.
When another boy from her past returns to her life, Lara Jean's feelings for him return too. Can a girl be in love with two boys at once?
Format: Physical
♥ The Summer I turned Pretty by Jenny Han
Bought at Target
Synopsis- Belly has always lived for the summertime because it means all her favorite things - swimming, the beach and the Fisher boys: Conrad and Jeremiah. She has spent every summer of her life with them at Cousins Beach. All the while Belly has loved Conrad from afar, until finally, one fateful summer, it seems like he might feel something for her, too. But as it turns out, so does Jeremiah.
As the summers go on, Belly must choose between the two brothers and face the inevitable: She will have to break one of their hearts.
format: Physical
Books I have read in February: