Wow, this month has just flown by!
I didn't read as much as I've wanted to, I was VERY busy with getting the INTERVIEWS up and making sure I get reviews up for a couple novels (still have yet to be done for a few) UGH!
and, school. Ewugh those exams
note: this is a very long post, but it's mostly because the pictures! so don't feel so intimidated!
Below are the list of books I have either purchased and/or received this month! I love them all <3
Books I purchased/received in January:
♥ Angelfall by Susan Ee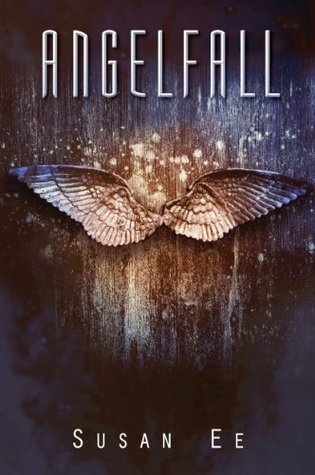 purchased on Amazon.com
Synopsis-
It's been six weeks since angels of the apocalypse descended to demolish the modern world. Street gangs rule the day while fear and superstition rule the night. When warrior angels fly away with a helpless little girl, her seventeen-year-old sister Penryn will do anything to get her back.
Anything, including making a deal with an enemy angel.
Raffe is a warrior who lies broken and wingless on the street. After eons of fighting his own battles, he finds himself being rescued from a desperate situation by a half-starved teenage girl.
more details about the book
Format: Physical
♥ Carry On by Rainbow Rowell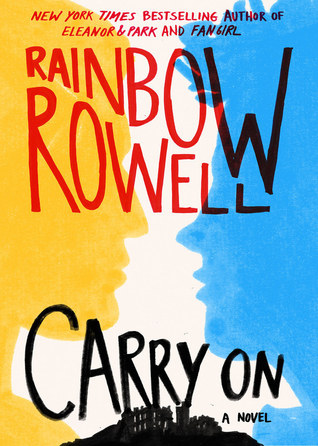 Received


Synopsis-
Simon Snow is the worst chosen one who's ever been chosen.
That's what his roommate, Baz, says. And Baz might be evil and a vampire and a complete git, but he's probably right.
Half the time, Simon can't even make his wand work, and the other half, he sets something on fire. His mentor's avoiding him, his girlfriend broke up with him, and there's a magic-eating monster running around wearing Simon's face. Baz would be having a field day with all this . . .
♥ Compulsion by Martina Boone
Received


Synopsis- All her life, Barrie Watson has been a virtual prisoner in the house where she lives with her shut-in mother. When her mother dies, Barrie promises to put some mileage on her stiletto heels. But she finds a new kind of prison at her aunt's South Carolina plantation instead—a prison guarded by an ancient spirit who long ago cursed one of the three founding families of Watson Island and gave the others magical gifts that became compulsions.

Stuck with the ghosts of a generations-old feud and hunted by forces she cannot see, Barrie must find a way to break free of the family legacy.
more details about the book
Format: Physical
♥ Fire Falling by Elise Kova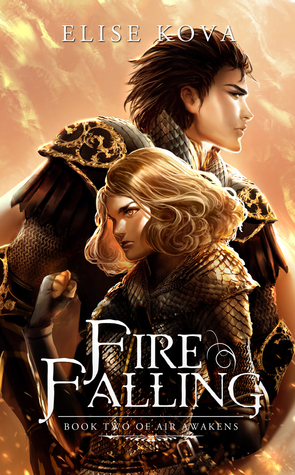 Purchased on Amazon


Synopsis-
Soldier… Sorcerer… Savior… Who is Vhalla Yarl?

Vhalla Yarl marches to war as property of the Solaris Empire. The Emperor counts on her to bring victory, the Senate counts on her death, and the only thing Vhalla can count on is the fight of her life. As she grapples with the ghosts of her past, new challenges in the present threaten to shatter the remnants of her fragile sanity. Will she maintain her humanity? Or will she truly become the Empire's monster?
more details about the book
Format: Physical
♥ How I found you by Gabriella Lepore
Purchased on Amazon


Synopsis- Sixteen-year-old Rose arrives at sleepy, remote Millwood expecting to spend a quiet summer with her aunt and uncle on their estate.
But after a series of dark and disturbing dreams, and the surprise arrival of charming brothers Oscar and Caicus Valero, her world is thrown upside-down. What are the brothers hiding? And what is it about Oscar that is so familiar? Before the summer is out, Rose will be forced to confront her destiny, even if it means facing the demon of her dreams.
more details about the book
Format: Physical
♥ New World: Rising by Jennifer Wilson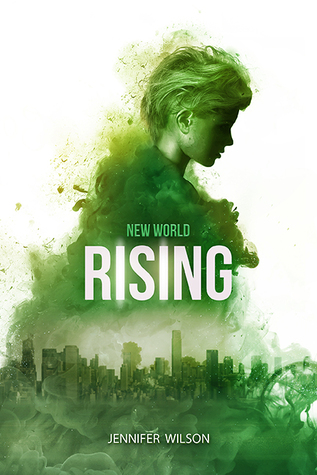 Received Digitally & Purchased
Synopsis-

Since witnessing her parents' murders at the age of eleven, Phoenix's only purpose in life has been to uphold her mother's dying words- to be strong and survive. But surviving outside of The Walls- outside of The Sanctuary- is more like a drawn-out death sentence. A cruel and ruthless city, Tartarus is run by the Tribes whose motto is simple, "Join or die."

Refusing to join and determined to live, Phoenix fights to survive in this savage world. But who can she trust, when no one can be trusted? Not even herself.
more details about the book
Format: Physical & Digital
♥ Passenger by Alexandra Bracken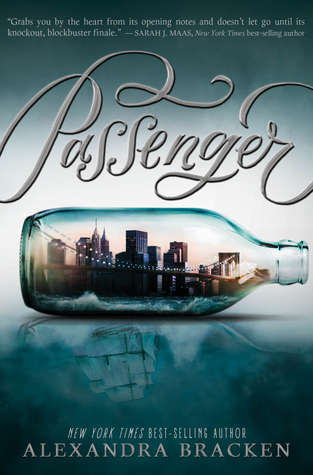 purchased at Half Price Books
Summary-
In one devastating night, violin prodigy Etta Spencer loses everything she knows and loves. Thrust into an unfamiliar world by a stranger with a dangerous agenda, Etta is certain of only one thing: she has traveled not just miles but years from home. And she's inherited a legacy she knows nothing about from a family whose existence she's never heard of. Until now.
more details about the book
Format: Physical
♥ What We Saw by Aaron Hartzler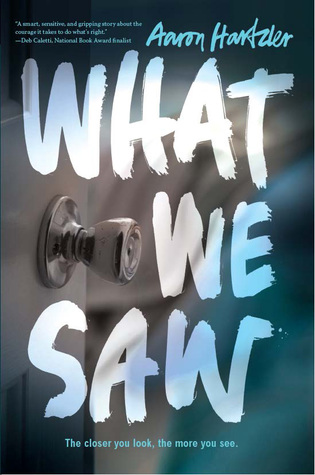 Purchased at Half Price Books


Synopsis-

Kate Weston can piece together most of the bash at John Doone's house: shots with Stacey Stallard, Ben Cody taking her keys and getting her home early—the feeling that maybe he's becoming more than just the guy she's known since they were kids.

But when a picture of Stacey passed out over Deacon Mills's shoulder appears online the next morning, Kate suspects she doesn't have all the details.
more details about the book
Format: Physical
♥ Winter by Marissa Meyer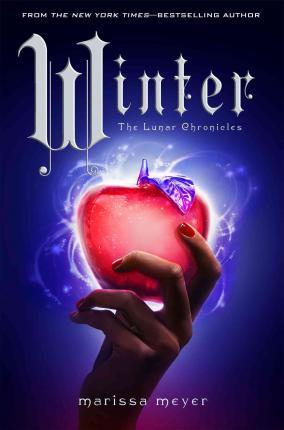 Purchased at Half Price Books


Synopsis-

Princess Winter is admired by the Lunar people for her grace and kindness, and despite the scars that mar her face, her beauty is said to be even more breathtaking than that of her stepmother, Queen Levana.

Winter despises her stepmother, and knows Levana won't approve of her feelings for her childhood friend—the handsome palace guard, Jacin. But Winter isn't as weak as Levana believes her to be and she's been undermining her stepmother's wishes for years.
more details about the book
Format: Physical
♥ Clockwork Angel by Cassandra Clare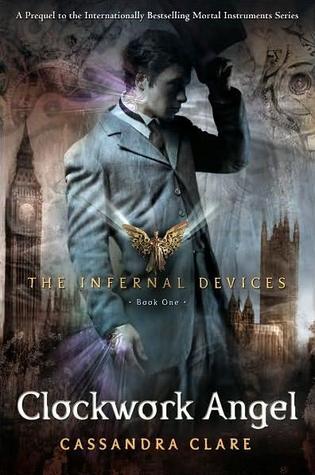 Purchased at Half Price Books
Synopsis-
In a time when Shadowhunters are barely winning the fight against the forces of darkness, one battle will change the course of history forever. Welcome to the Infernal Devices trilogy, a stunning and dangerous prequel to the New York Timesbestselling Mortal Instruments series.

The year is 1878. Tessa Gray descends into London's dark supernatural underworld in search of her missing brother. She soon discovers that her only allies are the demon-slaying Shadowhunters—including Will and Jem, the mysterious boys she is attracted to.
Format: physical
♥ The Iron King by Julie Kagawa
Synopsis-

Something has always felt slightly off in Meghan's life, ever since her father disappeared before her eyes when she was six. She has never quite fit in at school or at home.

When a dark stranger begins watching her from afar, and her prankster best friend becomes strangely protective of her, Meghan senses that everything she's known is about to change.

But she could never have guessed the truth - that she is the daughter of a mythical faery king and is a pawn in a deadly war.
more details about the book
Format: Physical
♥ The Young Elites by Marie Lu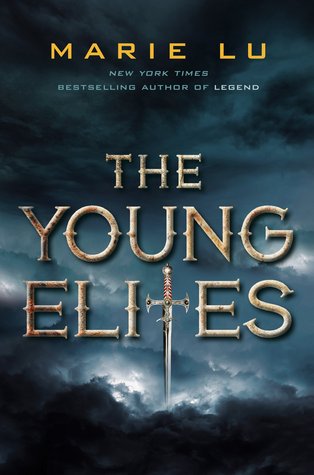 Purchased at Half Price Books
Synopsis- I am tired of being used, hurt, and cast aside.

Adelina Amouteru is a survivor of the blood fever. A decade ago, the deadly illness swept through her nation. Most of the infected perished, while many of the children who survived were left with strange markings. Adelina's black hair turned silver, her lashes went pale, and now she has only a jagged scar where her left eye once was. Her cruel father believes she is a malfetto, an abomination, ruining their family's good name and standing in the way of their fortune. But some of the fever's survivors are rumored to possess more than just scars—
♥
Gabriel and the Swallows by Esther Dalseno (ARC)
Received from OfTomes Publishing
A lonely farm boy.
A girl with swallow's wings.
An ancient city buried in a volcano.
A mystery old as blood and bone.

There is more to Gabriel than the life he's ashamed of – the son of peasant winemakers, bullied relentlessly on account of his disabled mother. For Gabriel has a secret: the elaborate dream world he descends into at night – a grandiose, vivid existence – is becoming more real than his waking life.


♥ My Kind of Crazy by Robin Ruel (ARC)
Received from Netgalley
Synopsis-

Despite the best of intentions, seventeen-year old, wisecracking Hank Kirby can't quite seem to catch a break. It's not that he means to screw things up all the time, it just happens. A lot. Case in point: his attempt to ask out the girl he likes literally goes up in flames when he spells "Prom" in sparklers on her lawn…and nearly burns down her house.

As if that wasn't bad enough, Peyton Breedlove, a brooding loner and budding pyromaniac, witnesses the whole thing. Much to Hank's dismay, Peyton takes an interest in him—
♥ Blackheath by Gabriella Lepore (ARC)
Received from Oftomes/Gabriella Lepore
Synopsis- Seventeen-year-old Maggie Ellmes is dogged by a case of chronic bad luck. She figures that's just her lot in life—that is, until the psychic at Blackheath's annual carnival reveals that Maggie's problems are caused by more than just ordinary misfortune; she's actually been cursed.
Desperate to shake the hex, Maggie has no choice but to seek out the help of Joel Tomlins, a rebellious classmate who's descended from Blackheath's most powerful line of witches. After breaking all of his coven's conventions to help her, Joel discovers that the curse isn't as bad as Maggie fears. In fact, it's much, much worse.
♥ A Raven's Touch by Linda Bloodworth
Purchased on kindle store
Synopsis- Bullied through high school, seventeen-year-old Justice St. Michaels is grateful for the help of her best friend Moira O'Fhey. Their only wish is to graduate high school, leave the sleepy town of Fallingbrook and all that happened behind them. The Heavens have other plans. Between growths on her back and being involved in explosive school fights, nothing seems to make sense. When an unexpected encounter with Darien Raventhorn causes worlds to collide it exposes the truth about Justice's real identity. To avenge a family death, Justice must embrace her birthright, and slay a demon before all Hell breaks loose.
Books I Have Read In January:
♣ Fire Falling by Elise Kova (review coming soon)
♣ My Kind Of Crazy by Robin Ruel (review coming soon)

If you made it to the bottom of this post, I'm happy it wasn't intimidating!
And if you could, could you comment below if you like how I did the Monthly Wrap up this month? It's a bit different and while it is more difficult to get together, in my opinion, it looks a lot nicer.
I'd just like to hear your thoughts! Thank you!